WE HAVE THE CAPABILITIES AND THE EXPERIENCE
Clients count on us to help them transform uncertainty into possibility and rapid change into lasting progress.
Business Edge is uniquely qualified to revitalize, restore and optimize stakeholder value.
With more than 100 years of combined progressive leadership and consulting experience, we have worked in companies with revenues ranging from $1 million to $1 billion. Our emphasis is on manufacturing, distribution and service companies with revenues of $5 million to $250 million. While we serve clients nationwide, our focus is in the Midwest.
When Business Edge works for you, you can expect us to:
Critically assess company strengths and weaknesses

Work with you but maintain our objectivity

Advocate with outside parties for your company

Help make and implement tough decisions
Terry Myers
Former CPA Terry Myers has more than 40 years of senior management consulting experience including operations, quality and value chain management for public and private businesses. He has developed creative solutions for nearly 75 companies with revenues of $1 million to $1 billion in a wide array of industries. A former CFO of a $125 million manufacturer, his expertise in structuring innovative financing solutions yields maximum liquidity and growth financing for highly leveraged companies.
Tom Schnurr
Former CPA Tom Schnurr has over 40 years of experience providing consulting services, in areas of Strategic Planning, Mergers and Acquisitions, Turnaround and Litigation Support. A former CEO for a $1.2 billion bank with 18 locations. He guided the bank during the unprecedented challenges during the financial crisis, leaving it on a solid foundation. As the former managing partner for a large Iowa CPA firm, he has worked with a variety of closely held companies. His experiences have brought management solutions to many businesses and industries.
Rick Lowenberg
Lowenberg, with more than 20 years of turnaround, engineering and operations experience, has helped nearly 100 companies improve their competitive position and bottom line. He received both the 2005 and 2007 Turnaround Management Association Midwestern Region Turnaround of the Year Award helping two MN companies return to prosperity. He concurrently manages a pair of Minnesota businesses and is a leader of the Midwestern Turnaround Association in Minneapolis.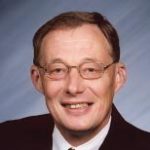 Barry Pace – Emeritus
Pace is retired from Business Edge. With many years of senior domestic and international leadership experience, Pace has directed businesses with revenues of $1 million to $6 billion. His business insight enables him to quickly assess organizational capabilities and formulate strategies to optimize strengths, minimize weaknesses, and eliminate duplication. He has helped revitalize numerous under-performing companies by developing management, sales and marketing teams to implement the strategies necessary for driving revenue growth.